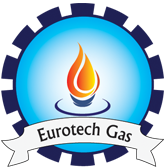 Eurotech Gas is a strong organization with a talented and highly qualified set of mechanical, electrical, electronics and civil engineers. The company endeavors to satisfy its clients by delivering quality results. The organization's continued success in this domain is attributed to quality, skill, efficiency, cost-effective solutions and prompt delivery. Over the next few years, the company is positioned to grow in a structured way.
Central LPG Systems
We help our clients design and install Central LPG systems according to their project requirements.
Natural Gas Piping Works
Our team of skilled workers will help lay the design for the client's Natural Gas Piping needs.
SNG & CNG System
We are experts in designing Substitute Natural Gas and Compressed Natural Gas Systems for various businesses.
Industrial Gas Piping works
We are qualified and equipped to handle Industrial Gas Piping projects.
Pressure Reducing Stations
Our strong and capable engineering division will design and install Pressure Reducing Station (PRS) after assessing the needs of the client.
Gas Metering Management
We offer effective solutions in managing gas metering.
Bulk Gas Storage Facilities
We provide high-end storage facilities for our clients.
Pipeline Feasibility studies
We evaluate the possibilities of designing and building pipeline systems in different locations based on the requests of our clients.
Engineering ,Procurement & Construction(EPC) Services
Our powerful engineering wing is armed to deal with all kinds of EPC services.
Pipeline Design and Simulations
Our skilled staff members are masters in pipeline design and simulations.
eurotech-5
Equipment Selection and Performance Specifications
We understand our clients and select equipment with performance specifications just right to meet the client's needs.
Procurement and Materials Management
No one manages materials like we do. We listen to our clients, get the material that they need and manage it the best possible way.
Construction Management
Our managers are trained to utilize resources to their maximum and manage construction activities with regard to the gas industry.
Overall project management services
Executing projects is a cakewalk with the help of our experts.
Energy Management
We also undertake energy management projects.
Gas Leak Detection System
Our team of well-qualified professionals design and install world-class Gas Leak Detection Systems.
Computer Based testing Programs
We offer computer-based testing programs as well to our clients.
Gas Controller Operations
We extend our services to Gas Controller Operations too.
Pipeline Integrity Programs and Management
Our team takes up Pipeline Integrity Programs and Management and delivers the promised results.
Pipeline Operations and Maintenance Services
Not only do we design pipeline systems, we also manage operations and provide maintenance services.
Pipeline Policies and Procedures
As experts in our field, we understand Pipeline Policies and Procedures and all our decisions are based on these guidelines.
LPG Tank & Bullets management Services
Our organization delivers good LPG Tank & Bullets management Services to our esteemed clients.