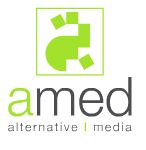 Amed is home to various media services like publishing, media representation, creative design, events, digital and outdoors.
Amed offers the latest in the communication / marketing knowledge.
Amed is specialized UAE based media house established in 2006.
Amed, believes in business disciplines in the relations with its clients.
Amed constantly offers creative and communication inspiration.
Amed has a unique creative development process.